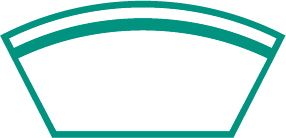 Upcoming Professional Nursing Program Start Dates:
July 6, 2023 - Evening/Weekend Program
(Application Deadline – March 24, 2023)
August 14, 2023 - Day Program
(Application Deadline: Early Accept – March 24, 2023 Regular Accept - May 18, 2023)
January 8, 2024 - Day Program
(Application Deadline – August 10, 2023)
Registered nurses work to promote health and prevent disease. When illness occurs, the registered nurse assists patients and families by providing physical care, emotional support, and education. The registered nurse performs assessments, develops, implements, and evaluates care plans, documents care, assists with diagnostic tests, administers treatments and medications, monitors advanced technology and equipment, and participates in patient follow-up and rehabilitation. Registered nurses are vital members of the healthcare team. View our
Nursing Program Philosophy
.
Riverside is proud to offer:
A program leading to an Associate of Applied Science Degree. Upon completion of the program, graduates are eligible to apply to sit for the NCLEX-RN© (National Council Licensure Examination for Registered Nurses)./li>
Full-time Day option consisting of four 16-week semesters (64 total weeks - 2 academic years) in addition to specific college-level prerequisite preadmission courses - occasional evening or weekend hours may be required
Full-time Evening/Weekend option consisting of four 23-week semesters (92 total weeks - 2 academic years) in addition to specific college-level prerequisite preadmission courses - occasional day hours may be required
Theoretical instruction integrated with laboratory simulations and clinical experience
Hands-on clinical experience in our modern medical center and a variety of affiliated clinical sites
Advanced Placement Option for qualifying LPNs
Financial aid for students who qualify
Associated with Riverside Health System Career planning services for current students and alumni
Prerequisite College Courses/Credits
Anatomy and Physiology with Lab - 8 Credits*
Microbiology with Lab - 4 Credits*
English Composition - 3 Credits*
Developmental Psychology - 3 Credits
*Applicants must have completed Chemistry, Anatomy & Physiology with Lab, Microbiology with Lab, and English Composition requirements before a formal application can be submitted and reviewed. Developmental Psychology must be completed before matriculation.
Preadmission Testing Requirements
ATI TEAS
Suggested Score: 66.1%
Other Requirements
The applicant must graduate from an accredited high school with a GPA of 2.0 or higher or have earned a high school equivalency (GED) certificate.
Preadmission testing required.
A cumulative College-level GPA of 3.0 or better is recommended due to the competitive nature of admissions.
Documentation of previous healthcare experience (including volunteer hours) is recommended.
Chemistry: 1 unit of High School or College level chemistry (Also accepted: CLEP of 100 level chemistry course; job-related chemistry; LPN developmental courses in chemistry; adult education courses; or Chemistry related courses in military education).
General Education Prerequisites: 18 credit hours
RCHC Gen Ed Curriculum Hours: 1 credit hour
RCHC Program Hours - Theory: 32.5 credit hours
RCHC Program Hours - Skills Lab: 3.5 credits
RCHC Program Hours - Clinical: 14 credit hours
PROGRAM APPROVED BY:
Virginia Board of Nursing Perimeter Center
9960 Mayland Drive, Suite 300
Henrico, VA 23233-1463
804-367-4515
PROGRAM ACCREDITED BY:
The Associate degree, Professional Nursing program at Riverside College of Health Careers at 316 Main Street located in Newport News, Virginia, is accredited by the following:
Accreditation Commission for Education in Nursing (ACEN)
3390 Peachtree Road NE, Suite 1400
Atlanta, GA 30326
404-975-5000
The most recent accreditation decision made by the ACEN Board of Commissioners for the Associate degree, Professional Nursing program is Initial Accreditation. View the public information disclosed by the ACEN regarding this program at http://www.acenursing.com/accreditedprograms/programsearch.htm.
LICENSURE:
Program graduates are eligible to apply to sit for the NCLEX-RN© (National Council Licensure Examination for Registered Nurses). Application to the Board is a student responsibility and includes additional fees. Additional information may be obtained from:
Virginia Board of Nursing Perimeter Center
9960 Mayland Drive, Suite 300
Henrico, VA 23233-1463
804-367-4515, http://www.dhp.virginia.gov/Nursing
RCHC Licensure Disclosure Information
INSTITUTIONAL CERTIFICATION:
Certified by the State Council of Higher Education (SCHEV) to operate in Virginia.
SCHEV
101 N. 14th Street James Monroe Building
Richmond, VA 23219
804-225-2600, www.schev.edu
INSTITUTIONAL ACCREDITATION:
Accrediting Bureau of Health Education Schools (ABHES)
6116 Executive Blvd, Suite 730
North Bethesda, MD 20852
703-917-9503, www.abhes.org
RIVERSIDE REGIONAL MEDICAL CENTER IS ACCREDITED BY:
Tuition breakdown for Professional Nursing
$350 per GEN credit
$450 per NUR credit
Total Tuition: $22,850
Other Associated Costs
Book Estimate: $1,435
Uniform & Shoe Estimate: $150
Supplies Estimate: $120
Credentialing Estimate: $430