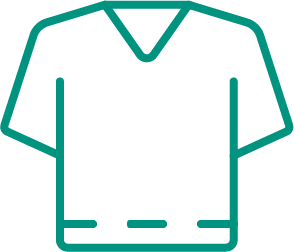 Upcoming Practical Nursing Program Start Dates:

January 8, 2024 - Day Program
(Application Deadline – August 10, 2023)
January 2025 - Evening/Weekend Program
(Application Deadline – August 2024)
The LPN's competence implies knowledge, understanding and skills that transcend specific tasks and is guided by a commitment to the public and the high standards of the nursing profession. As an integral part of the health care team, the licensed practical nurse performs functions such as, but not limited to, bedside care, taking vital signs, administering and monitoring medications, inserting catheters, providing wound care and dressing changes, implementing care plans and providing patient and family education to promote health. The LPN supervises nurses' aides and unlicensed assistive personnel.
Riverside is proud to offer:
Programs leading to a Diploma in Practical Nursing and being eligible for licensure examinations to become an LPN in Virginia
Full-time Day Option consisting of two 16-week semesters and one 8-week summer semester (40 total weeks - 1 academic year) occasional evening or weekend hours may be required
Full-time Evening/Weekend Option consisting of two 23-week semesters and one 12-week semester (58 total weeks - 1 academic year) occasional daytime hours may be required
Theoretical instruction integrated with laboratory simulations and clinical experience
Hands-on clinical experience in our modern medical center and a variety of affiliated clinical sites
Financial aid for students who qualify
Associated with Riverside Health System Career planning services for current students and alumni
Prerequisite College Courses/Credits
Preadmission Testing Requirements
ATI TEAS Suggested Score: 58.4% or higher
Average Accepted TEAS Score: 66.0%
Other Requirements
The applicant must graduate from an accredited U.S. high school with a GPA of 2.0 or higher or have earned a high school equivalency (GED) certificate.
High School Seniors may be eligible to apply.**
Preadmission testing is required.
Class Times
Day Division
Approximately 12 months to complete (40 total weeks - 1 academic year)
Monday - Friday, 7 a.m. - 4 p.m.
Occasional Evening/Weekend hours
Evening/Weekend Division
Approximately 15 months to complete (58 total weeks - 1 academic year)
Monday, Tuesday and Thursday, 5 p.m. - 10 p.m.
Every other weekend (Saturday & Sunday), 7 a.m. - 4 p.m.
Occasional Daytime hours during the week
RCHC Program Hours - Theory: 412.5 clock hours
RCHC Program Hours - Skills Lab: 112.5 clock hours
RCHC Program Hours - Clinical: 450.0 clock hours
RCHC Total Program Hours: 975.0 clock hours
PROGRAM APPROVED BY:
Virginia Board of Nursing Perimeter Center
9960 Mayland Drive, Suite 300
Henrico, VA 23233-1463
804-367-4515
PROGRAM ACCREDITED BY:
The Practical Nursing program at Riverside College of Health Careers at 316 Main Street, located in Newport News, Virginia, is accredited by the:
Accreditation Commission for Education in Nursing (ACEN)
3390 Peachtree Road NE, Suite 1400 Atlanta, GA 30326
404-975-5000, www.acenursing.org
The most recent accreditation decision made by the ACEN Board of Commissioners for the Practical Nursing program is Continuing Accreditation. View the public information disclosed by the ACEN regarding this program at http://www.acenursing.com/accreditedprograms/programsearch.htm.
LICENSURE:
Program graduates are eligible to apply to sit for the NCLEX-PN© (National Council Licensure Examination for PracticL Nurses). Application to the Board is a student responsibility and additional fees are charged. Additional information may be obtained from:
Virginia Board of Nursing Perimeter Center
9960 Mayland Drive, Suite 300
Henrico, VA 23233-1463
804-367-4515, http://www.dhp.virginia.gov/Nursing
RCHC Licensure Disclosure Information
INSTITUTIONAL CERTIFICATION:
Certified by the State Council of Higher Education (SCHEV) to operate in Virginia.
SCHEV
101 N. 14th Street James Monroe Building
Richmond, VA 23219
804-225-2600, www.schev.edu
INSTITUTIONAL ACCREDITATION:
Accrediting Bureau of Health Education Schools (ABHES)
6116 Executive Blvd, Suite 730
North Bethesda, MD 20852
703-917-9503, www.abhes.org
RIVERSIDE REGIONAL MEDICAL CENTER IS ACCREDITED BY:
Tuition breakdown for Practical Nursing
Clock-Hour Based Flat rate per Payment Period:
Payment Period 1: $7,312
Payment Period 2: $7,312
Total Tuition: $14,625
Other Associated Costs
Book Estimate: $850
Uniform & Shoe Estimate: $150
Supplies Estimate: $120
Credentialing Estimate: $410