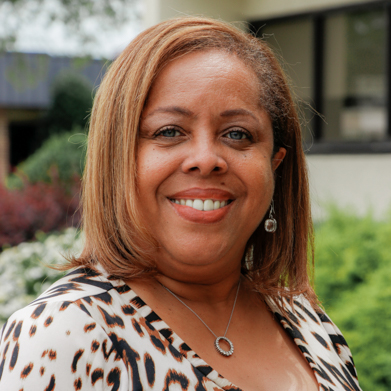 I am excited to welcome you to campus! You will hear from me shortly after your acceptance status about orientation, accepted student requirements and more. I look forward to seeing you at New Student Orientation! - Sandi Bell, Student Engagement Coordinator
New Student Orientation Sets You Up for Success
Once you've been accepted into a Riverside College of Health Careers program, the Admissions Office will contact you about orientation, dates and other important information related to your program. The comprehensive orientation program is designed to meet your needs and covers everything you need to know as a new student.
During orientation, students receive information on the following:
During orientation you will have the opportunity to meet your classmates, student services team and program directors for the first time. Be prepared to play games, learn about the college and bond with your peers!
Additionally, you will be provided with student resource handouts containing contact information for college leadership, the announcement phone number for campus closures and multiple other campus resources – everything you need to get started on the right foot.
To help you successfully prepare for and navigate life at Riverside College of Health Careers, you'll be given access to Canvas, our web-based learning management system, which houses several orientation modules as well as other helpful student resources.
Get All Your Questions Answered at Orientation
Getting used to new academic and clinical environments takes time, so please don't hesitate to ask questions. Some common questions at orientation include:
When will I get my class schedule?
New student class schedules will be available in SONIS (student information system) approximately three weeks before the start of the semester.
How do I make tuition payments?
Tuition payments can be made in person or online in the Riverside College of Health Careers payment portal.
What uniforms and shoes will I need?
It depends on the program, but most programs offer uniforms through the designated uniform provider. Details about student uniforms will be discussed at program-specific orientations.
If you have additional questions before, during or after orientation, you can call 757-240-2200 or email [email protected] for more information.
Your Ambition Takes Flight Here
Orientation is only the beginning of your health care career. College faculty and staff are here to assist you as you complete your program. Whether it's your first time in college or your third degree, Riverside College of Health Careers offers every student the opportunity to learn and grow academically, professionally and personally.
Upon graduating, you'll be fully prepared to pass your credentialing exams, work within your field and achieve your career aspirations. We can't wait to welcome you to the Riverside family and help you thrive.