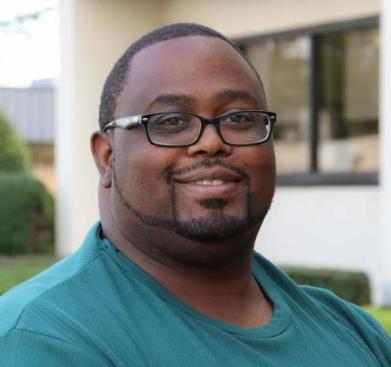 My financial aid team is here to help you navigate the complex road of financial aid and scholarships to ensure you are successful post-graduation. – Douglas Gardner, Financial Aid Manager
Financial Aid & Scholarships
The responsibility for meeting a student's educational expenses rests with the student and their family, but you have a variety of options to help pay for college. The College's financial aid staff assists students in finding supplemental resources to meet College expenses. If you have a need and are eligible through the financial aid process, you may receive grants, scholarships or loans.
Military Benefits
Riverside College of Health Careers accepts Montgomery G.I. Bill (Ch 30), Post 9/11 G.I. Bill (Ch 33), Chapter 35, Chapter 1606 and MyCAA Financial Assistance for Military Spouses. Our friendly Financial Aid team is ready to help you navigate your military benefits.
Riverside Scholarship Opportunities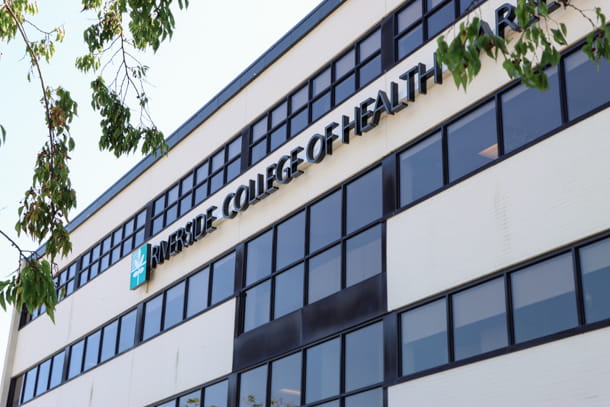 Find Scholarship Applications
Riverside College of Health Careers is proud to offer a wide variety of merit- and need- based scholarships. Visit the Riverside Foundation to find a full list of scholarships as well as scholarship applications.
Federal Student Aid Options
Find the financial aid option that is right for you.
Federal Pell Grants usually are awarded only to undergraduate students who display exceptional financial need and have not earned a bachelor's, graduate or professional degree.
Direct Subsidized Loans and Direct Unsubsidized Loans are federal student loans offered by the U.S. Department of Education (ED) to help eligible students cover the cost of higher education at a four-year college or university, community college, or trade, career or technical school.
Federal Direct Loan Plus Program
Direct PLUS Loans are federal loans that graduate or professional students and parents of dependent undergraduate students can use to help pay for college or career school.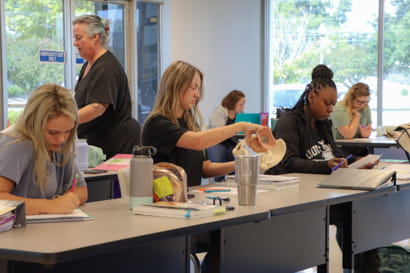 Apply for Federal Student Aid
Fill out FAFSA® on the Federal Student Aid website.
The Riverside College of Health Careers FAFSA code is 014108.
Financial Aid Code of Conduct
The Higher Education Opportunity Act (HEOA) requires educational institutions to develop and comply with a code of conduct that prohibits conflicts of interest for financial aid personnel [HEOA§ 487(a) (25)]. Any Riverside College of Health Careers (RCHC) financial aid officer or employee who has responsibilities with respect to student educational loans must comply with this code of conduct. The following provisions bring RCHC into compliance with the federal law [HEOA§ 487(e)]. Read more.